Date: 2013-10-13
Dungeon Keeper gets a remake
War for the Overworld (WFTO aka Dungeon Keeper III).
Written by Andreas Apostolou aka Metalbreath

"Evil is Good"

At last, the War for the Overworld is BACK. The moment we have been waiting for. After long 14 years of waiting,
Subterranean Games brings back to life one of the best EA's RTS game Dungeon Keeper.
WFTO is still in Beta Bedrock phase, but looks very promising. Since EA helped them to create
an almost identical RTS as the Dungeon Keeper series, avoiding any possible lawsuit.
EA actually encouraged the Subterranean Games to develop the WTFO for the sake of all
the disappointed fans who were left dry when they heard that Dungeon Keeper III was cancelled in March 2000
because the developers had to work on Harry Potter and The Lord of the Rings project.
In November 21, 2012 Subterranean Games took their first big step and started a Campaign in [url=http://www.kickstarter.com/projects/subterraneangames/war-for-the-overworld]Kickstarter[/url].
The goal was to reach 150,000 Pounds to be able to proceed with the project. As it was expected in January 3, 2013
the funding goal was reached. But nothing stopped the big fans from still helping out and pledge even more than
before. Until this day, kickstart campaign raised up to 211,311 Pounds. And as it was promised the Beta has released.
The game is already available for download from their site(https://wftogame.com/preorder.html) and from Steam.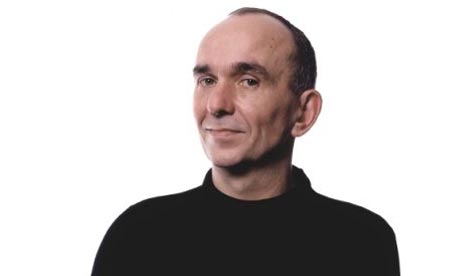 Peter Molyneux, Creative Director at 22 Cans and Creator of Dungeon Keeper said "Dungeon Keeper has to be remade. It has to be remade by people who love it and the
Kickstarter campaign for War For The Overworld is the campaign to support if you want to see Dungeon Keeper back."
So we can rest sure that the WTFO is in good hand and into experienced people that already know Dungeon Keeper Series from inside out. Literally.
As well few ex-Bullfrog Production members were in close contact with the team such us David Amor and Mike Man.

After few hours of gameplay, they can convince anyone that this game IS the Dungeon Keeper III. It looks very promising and it looks like a mind blower for all the
Dungeon Keeper Fans. This is almost the exact same game as back in 1999. Only with better graphics and some Flex goals, such as:
Matchmaking & Ranking - Advance skirmish matchmaker, ranked ladders, Player Statistics
2 Lords 1 Dungeon: With one Dungeon, two Underlords will have the ability to control it
Controller Interface: Player can play WFTO in OUYA, Steam Big Picture, Xbox Live Arcade, Playstation Network
Hero Mode:Advance Hero Control with additional spells and leveling up
Extended Underlord Campaign: Keep adding new Campaigns
Empire Campaign: Play as Empire and defeat the Underlords
Co-op Campaign: Team up with other Dungeons to take down the Empire during Campaign
Competitive Campaign: Full length campaign. Choose an Underlord or Empire and challenge each other
Arcade Campaign: Side games such as gold, dodge ball,Whack-A-Dwarf, Tag ... etc
The Adventures of Stumpy the Imp: Take control of Stumpy the Imp and follow his story through a campaign
Survival Mode: Co-op survival game which you have to team up and build fortress against waves of enemies
Underworld MOBA: Advance Multiplier Maps
And a lot more.
Apparently many of the fans may be confused when it comes to title. Why is it called "War for the Overworld", but takes place
in the Underworld. Well, the answer they gave was that the objective is to destroy the Empire and take control of the areas. "This means
that the War for the Overworld takes place in the gateway-zone known as the Underworld".
James Heinichen - Lead Writer stated that " Your minds will be blown " when the player reach the last battle.

Gameplay
In WFTO you play as an Evil Underlord. Spawning minions to do your dirty work. Expanding your
Dungeon and recruiting deadly creatures, which they will help you conquer the entire world and
prevent Heroes from the surface entering to your lair and trying to destroy your Dungeon Heart.
Unfortunately recruiting doesn't come for free. Gold will be needed to build rooms, traps and pay your creatures so your minion has to dig and mine gold which they
will save it near the Dungeon Heart. The space is limited so you will have to take to consideration
to build a Treasury for your treasure.
To be able to create a room, you will have to have some space. Send your Blood Imps to dig the wall, place the floor and build the
walls will torches and fancy evil items.
But still, you will not attract any creatures. To do that, you will have to possess a Gateway. This will work as a portal for your
creatures to enter your dungeon.
To attract creatures into your dungeon, first you will have to build a Lair, where all the creatures
will be rest after a long and good fight and restore their vitality. This will attract the Gnarling. By himself it may not look much,
but a horde of them would gladly engage any type of enemy, and scavenge their armor from the fallen enemies.
The Beast Den should be build to attract Skargs and Bafu. Those scouts will rest into the Lair and search all the hallways and unknown areas
for gold and enemies. And as they see one, they wouldn't stop to even concern the fact of sinking their teethes and claws into their skin.
A Foundry to attract Chunders.those skillful to craft creatures would gladly work to equip the Underlord with any sort of Defenses
such as: Doors, Ballista and Barricade to stop any Hero from getting even close to your Dungeon.
An Archive to attract Cultist. Their mystical magic powers leaves then defenseless when they come into close
combat. But during large fights, they can surprise you with their skills of support-base spells. Not to mention
the increasing speed of your skills and knowledge that will help you gain. That's right, they will do the all the
necessary study for you.
A Treasury will attract the Gargoyles. Those creatures will gladly defend your riches and gold. During peaceful times
it will be hard to recognize if they are alive or just statues. But don't be fooled. Many heroes made the mistake of seen
them as statues and had a dreadful fate.

I know that been an Evil Underlord taste good, but don't forget that even slaves will have needs. A Slaughterpen will have
to be build, so your creatures can eat fresh and tasty crisped bacon from those innocent Micropiglet, that they know no better
than multiply them self for your minions satisfaction.
Last but not least, as an Evil Mighty Underlord you will obviously have some nasty spells under your slaves.
Summon Workers Spell will provide you with more Blood Imps. More minions to do your dirty work
Prophecy Spell will give you the power of turning a RTS game into FPS. Possess one of your creature and guide it to the destination.
Either if this will be a Blood Imp for dogging, or a Bafu for scouting, or even a Cultist, and you can rain spell into your enemies
Lightning Spell will rain deadly upon your enemies and roast them and cause a lot of damage to those unaware fools
Rally Spell will point out to all your creatures that attention is require in a specific location. Or more like, you want everyone
around the "Flag of War" dead
I know that been under earth you have a limited visibility and it getting darker. There are 2 ways for you to "light up" your way.
Your Blood Imps can build walls with torches. This will grand for you more bright and visible area, or you can possess a
Perception Tribe. This will clear the fog and keep "an eye" for you in the surrounding area.

Unfortunately you cannot possess area that is covered by water. But don't get your hopes down. You can always build a bridge,
and start capturing your enemies ground. This will grand you the ability to build defenses and traps in his area. Just imaging
the laugh you will have when he will go to visit his room and fall into spikes.
Features that we ll miss
Due to copyrights, Overworld is not allowed to be called Dungeon Keeper. But Subterranean Games and EA Assure us that is the
exact game and idea. Only with different creatures and names. As well some modifications which will keep the game similar but
still unique.
There wont be any Evil Reaper coming from depth of hell, or any Mistress. I would sure miss those two. Torturing my enemies to
reveal enemy ground was one of the greatest strategies to arrange your attack moves.
But gratefully it seems that everything else will be remade and renamed and have a great success of mimic the Dungeon Keeper Series

History of the great Dungeon Keeper Series
The Bullfrog Productions were formed in 1987 by Les Edgar and Peter Molyxeux in UK. After EA acquired an office for Bullfrog in 1995
With great success Bullfrog manage to release Dungeon Keeper I in July 1997. But then Peter Molyxeun left EA and joined Lionhead Studios.
In June 30, 1999 Bullfrog gave to EA another piece of art. The Dungeon Keeper II, only this time created by Sean Cooper, Aler Trowers, Andi Trowers
and Zy Nicholson.
After this Dungeon Keeper Series was lost. Many fans were sending letters and creating Forums all over the web for bringing back their lost loved game
Dungeon Keeper and to proceed with their promise of creating the Dungeon Keeper II which it was featured in Dungeon Keeper II.
In 2008 a Chinese online game developer team names NetDragonWebsoft Inc got involved in creating the Dungeon Keeper Online. An MMO game which players.
But it wasn't the same feeling.
After 14 long years a new formed team called Subterranean Games came to surface offering us the chance to remake Dungeon Keeper Series.
They started a kickstarter campaign and with the help of EA and Peter Molyxeun, they started recreating it. Only this time it will be called
"War for the Overworld". As the promised Dungeon keeper was named "Dungeon Keeper III : War for the Overworld". Because in features it was promised that the
Evil Underlord will have the ability to go above the surface during Campaign.

The Subterranean Games team that worked with passion for releasing the WFTO Beta Bedrock are:
Patrick Hore - Lead Character Artist
Josh Bishop - Lead Designer/PR Manager
James Heinichen - Lead Writer
Dan Atkins - Lead Sound Designer
Garret Faith - Art Designer
Andrew Bushkov - Lead Environment Artist
Alistair McFarlane - Lead Web Developer
Bobby Rebholz - Lead Concept Artist
Bo Fjord Jensen - Server Administrator
Jack Wong - Lead VFX Artist
Stefan Furcht - Programmer
Pierre-Arnaud Boucher - Programmer
(And of course all the Bankers in Kickstarter and Steam that keep supporting them in their work)

And as the Reaper said "It good to be Bad".
Now go Underlord. Show to those pathetic fools who is on the top if the food chain.

Written by Andreas Apostolou aka Metalbreath
Discuss more on the forums