Date: 2013-11-29
Best gaming 3D models
We will discuss about the most famous and at the same time most interesting 3D game models. Be sure to critique as much as you want, but bear in mind that those models required a huge amound of hard work before they were released. So we will start simple and take you to the most advanced one.
1. Crisis 3 main character model
Mainly because it is very famous, but this model clearly makes you feel like it is really your suit. Hardly any gamer has never heard of it.
2. Lara Croft Tomb Raider 2013
Lara Croft 3D model design has been successfully suited to what gamers call a female heroine. This has clearly shaked the gaming industry of that time and it still stands strong. One notorious thing about the characters, is that it changed its physical proportions on different aspects on each series.
3. Zeus Dota 2
Since Dota 2 is one of the most played games of all times, one of its heroes was surely going to be part of this collection. Zeus is defined as one of the most notorious yet interesting 3D models. We didn't find one that was just a plain model though, so enjoy this pic.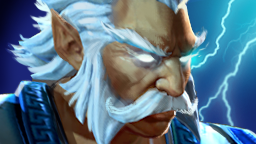 4. Harry Potter
Clearly known as the greatest and most famous magician, Harry Potter is surely a great 3D model. Not sure why they emphasized its forehead storm logo, but it sure looks kinda cool. For all of you who enjoyed the game, film or even the book, this 3D model will make your day!
5. The Sims
A lot of people go crazy over this game, especially girls. Doing stuff from real life and sending kids to school is what attracts people from everyday lifes into this immersive game. Next time remember that a 3D model seems really like a Sims.
Discuss more on the forums